Quality Commitment
At PCCW Solutions, we strive for quality excellence and constantly seek for achieving industry best practises. These internationally recognised qualifications well reflect PCCW Solutions' commitment in delivering world-class IT services.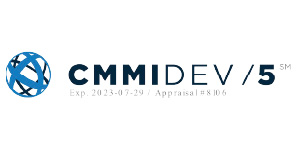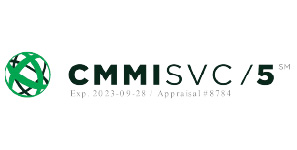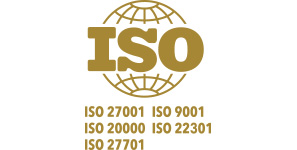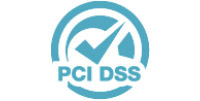 CMMI Level 5 - Application Development and Managed Services
CMMI model is a proven set of best practises for achieving optimal and sustainable business results through effective process improvement and risk management methodologies in service provisioning, software and product development.
PCCW Solutions has achieved the highest maturity level (L5) for the respective Application Development and Managed Services as per the SCAMPI® - A V1.3 Standard, which covers all business locations, including but not limited to Hong Kong, mainland China, Malaysia and the Philippines.
CMMI Maturity Level 5 is the highest level of process maturity, which recognises PCCW Solutions' success in continuous improvement and capability to pivot and respond to opportunities through empowering digital transformations and technological advancement. It is also a recognition for PCCW Solutions' efficiency and effectiveness on quality service delivery that meets challenging market and customer expectations.
ISO/IEC 27701 ─ Privacy Information Management System
Data Privacy has become a global concern in recent years. In view of its importance to our organisation and customers, our IT Service Management Centre in Hong Kong has achieved ISO/IEC 27701 Privacy Information Management System certification, an international standard that provides guidance on the protection of privacy, including how organisations should manage Personally Identifiable Information (PII), and assists in demonstrating compliance with privacy regulations around the world.
ISO/IEC 20000 ─ IT Service Management System (ITSM)
As the leading IT services provider, PCCW Solutions has been an ISO/IEC 20000 certified company that consistently provides quality service delivery.
ISO/IEC 20000 is a standard code of practise based on Information Technology Infrastructure Library (ITIL), which is a best practise framework to align IT service delivery with business goals, improve customer satisfaction, and better manage business risk, service disruption or failure.
ISO 9001 ─ Quality Management System (QMS)
PCCW Solutions has continuously achieved outstanding ISO 9001 QMS performance through high awareness and adaptability of rapid market changes. The Company values customer satisfaction as one of the key factors to attain and sustain Quality Excellence.
ISO/IEC 27001 ─ Information Security Management System (ISMS)
In face of rapid advancement of technology and growing awareness of information security management, all PCCW Solutions' IT Service Management Centres are certified with ISO/IEC 27001 standard to ensure all-around and high standard of information security performance for the Company and customers. ISMS is a systematic approach that helps protecting the confidentiality, availability and integrity of the Company's information through effective risk management and comprehensive processes. Focusing on the continuous reviewing and improvements, this certification is crucial in meeting clients' growing data protection expectations.
ISO 22301 ─ Business Continuity Management System
Business Continuity Management denotes how organisations plan for and respond to risks in case of major disruptions. Our ISO 22301 certification reflects our resilience to maintain continuity of operations to provide reliable IT support services to customers. It also demonstrates the effectiveness of our business continuity plan to proactively mitigate risks and resume critical business operations quickly.