About Us
PCCW Solutions, the IT flagship of PCCW Group, is a leading IT services company, a digital transformation and outsourcing partner of choice for clients in all industries. We adopt cutting-edge technologies to empower clients transform digitally, create business values and success in the ever-changing economic environment.
Through our innovative Infinitum solutions suite, including Cloud, Advanced Analytics, AI, Digital and IoT solutions, we have digitally transformed businesses across many industries, revolutionising the way they operate, and transforming customer experiences along the way.
PCCW Solutions has been at the forefront of driving innovation and delivering industry-specific solutions for enterprises clients to accelerate their digital transformation, and playing a key role in supplying and maintaining some of the most critical IT systems in the public sector.
With our extensive, widely-recognised business credentials and experience in managing large-scale projects, PCCW Solutions has become a trusted partner to a diversity of organisations from different sectors.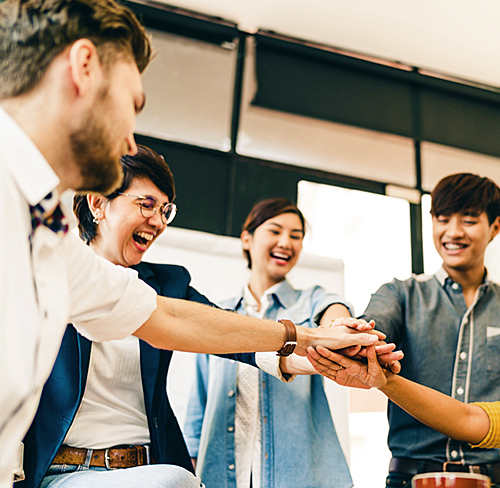 Our People
The key to our success is a strong team of experienced IT professionals with formidable technical expertise. With clients' business requirements and current market trends constantly on the radar, PCCW Solutions' expert teams from diverse industries are committed to proactively driving end-to-end projects and solutions with dynamism and entrepreneurship for continuous business growth.
Strong Resources Across Boundaries
We have one of the largest IT pools in Asia with solid technical know-how and industry expertise. Validated by industry-proven exams and certifications, our certified professionals include:
Certified CRM Consultants (Siebel)
PMP for project management professionals
Certified Database Professionals (MS SQL, Oracle, DB2, Sybase)
PRINCE2 and PMI for project management
Certified Network Specialists (Cisco, Huawei)
SSADM for stage-wise system analysis & design methodology
Certified Security Specialists (CISSP, Check Point, CCSE)
Quality Specialists (CISA, CQA)
Unix Specialists (IBM/AIX, HP/UX, Sun Solaris)
China National Accreditation of Registrars